Would you like to get a beautiful, timeless portrait of yourself? Or one of your loved ones?
Hi, I´m Katriina Roiha – I´m glad you decided to pop in to have a look!
My style of portraiture is classical, I make timeless portraits in which light and balance are essential elements. I shoot both in the studio and amidst nature, mostly in natural light. Let me know your wishes and how you want to be photographed – let's design your portrait together!
I and my team member Heidi also design and create fantasy-like, painterly fine art portraits, which can be enhanced with elements from imagination and dreams. These can be framed as pieces of art on your wall and will provide unique images for you and your friends and family to look at now and for years to come.
We will also create images that not only portray your appearance but bring out the things that are important to you and what your inner world looks like.
Do get in touch and we'll arrange an appointment and arrange the schedule. Tell us what you have in mind and what you need the photo for: social media, CV, to your loved ones, to your children, as a memento of this very point in your life? Let's get together to create an image of you the way you see yourself and how you wish to be seen

Hei, olen Katriina Roiha – tervetuloa kurkkaamaan mitä sivuiltani löytyy!
Kuvaan klassisia muotokuvia, joissa valo ja tasapaino ovat keskeiset elementit. Kuvaan sekä studiossa että miljöössä, pääsääntöisesti lempeässä luonnonvalossa. Voit kertoa mitä toivot ja kuinka haluat tulla kuvatuksi – ideoidaan muotokuvasi yhdessä! 
Yhdessä työparini Heidin kanssa suunnittelemme ja toteutamme myös fantasiamaisia, maalauksellisia Fine Art -kuvia, joihin voi lisätä elementtejä mielikuvituksesta, haaveista ja unelmista. Kuvissa voi esiintyä yhtä hyvin niin lapsi kuin aikuinenkin. Kuvat voidaan kehystää tauluiksi vaikka olohuoneesi seinälle.
Toteutamme myös identiteettikuvia, jotka kertovat ulkoisen olemuksesi lisäksi sen, mitä asioita pidät tärkeinä ja miltä sisäinen maailmasi näyttää. Millainen on sinun mielenmaisemasi?
Ota yhteyttä, sovitaan tapaaminen ja mietitään aikataulu. Kerro mitä toivot ja haluat, mihin tarvitset kuvaa: someen, CV:hen, rakkaillesi, lapsillesi, itsellesi muistoksi juuri tästä elämänvaiheesta mitä elät? Toteutetaan yhdessä se, miten itsesi näet ja miten haluat että sinut nähdään.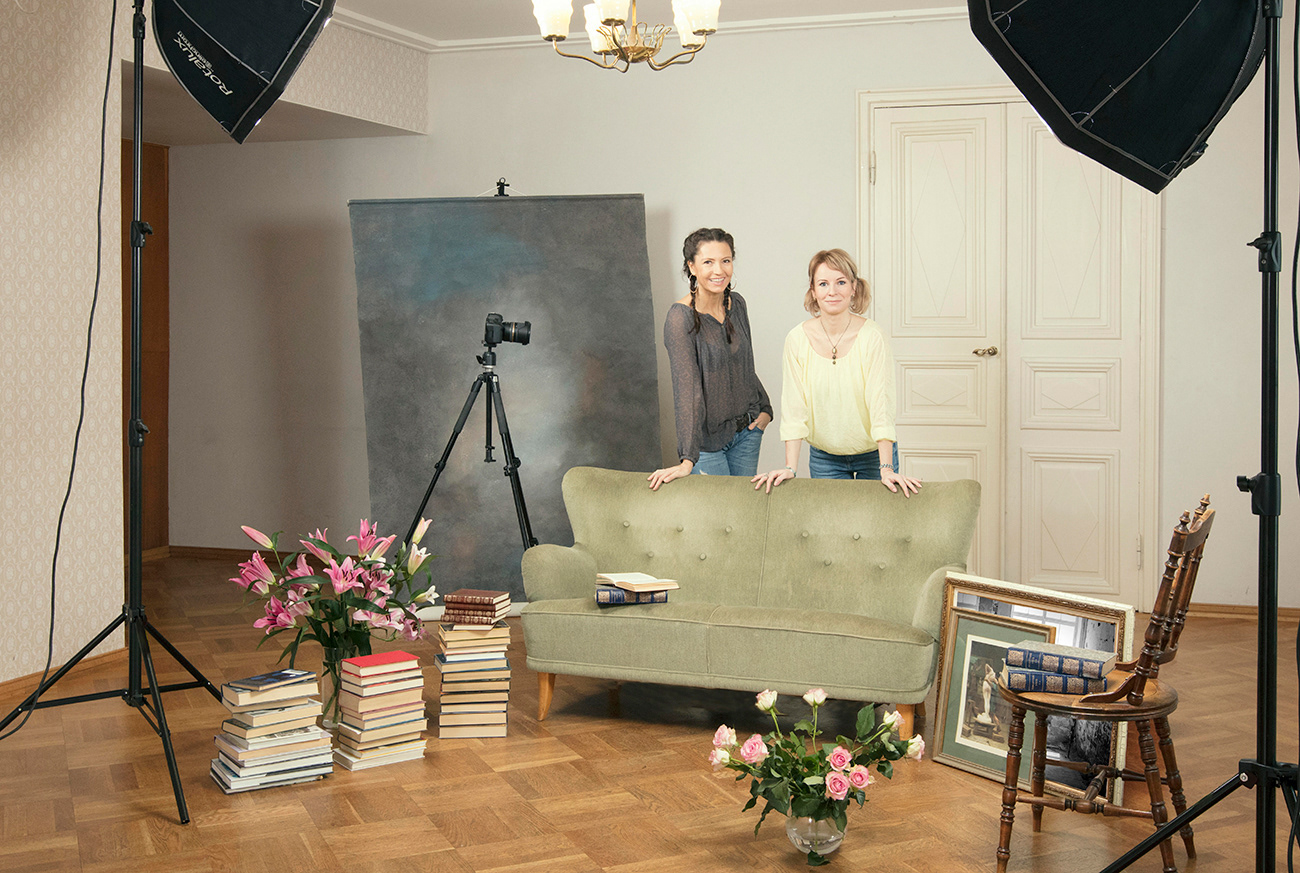 Katriina Roiha, Photographer
Heidi Majdahl, Visual designer
Katriina on yli viidentoista vuoden vankan kokemuksen omaava palkittu muotokuvaaja, joka inspiroituu elokuvista, kirjoista, hyvistä tarinoista ja Instagramista. Lapset ja nuoret ovat erityisen lähellä sydäntä ja heidän kanssaan on helppo päästä samalle aaltopituudelle. 
"I love everything beautiful, old faded things, flowers and light, classic cars and abandoned buildings."
Heidi on toiminut graafisena suunnittelijana omassa yrityksessään MaiMediassa viisi vuotta. Hän luo visuaalisia ilmeitä, taittaa julkaisuja ja esitteitä sekä suunnittelee kuvituksia.  
"I love to get involved in image making process and give the finishing touches to images with various image editing applications or at times with watercolors and pencils."